Just a reminder to parents and students- all schools offer a breakfast daily which includes their bread grain, fruit juice, and choice of milk! The price for the Elementary and Middle School is $1.55 and a High School breakfast is $1.75! Throughout the week, both hot and cold breakfast items are offered. Pictured are the yogurt parfaits from Coesse Elementary and a bacon, egg, and cheese croissant served at ISMS today.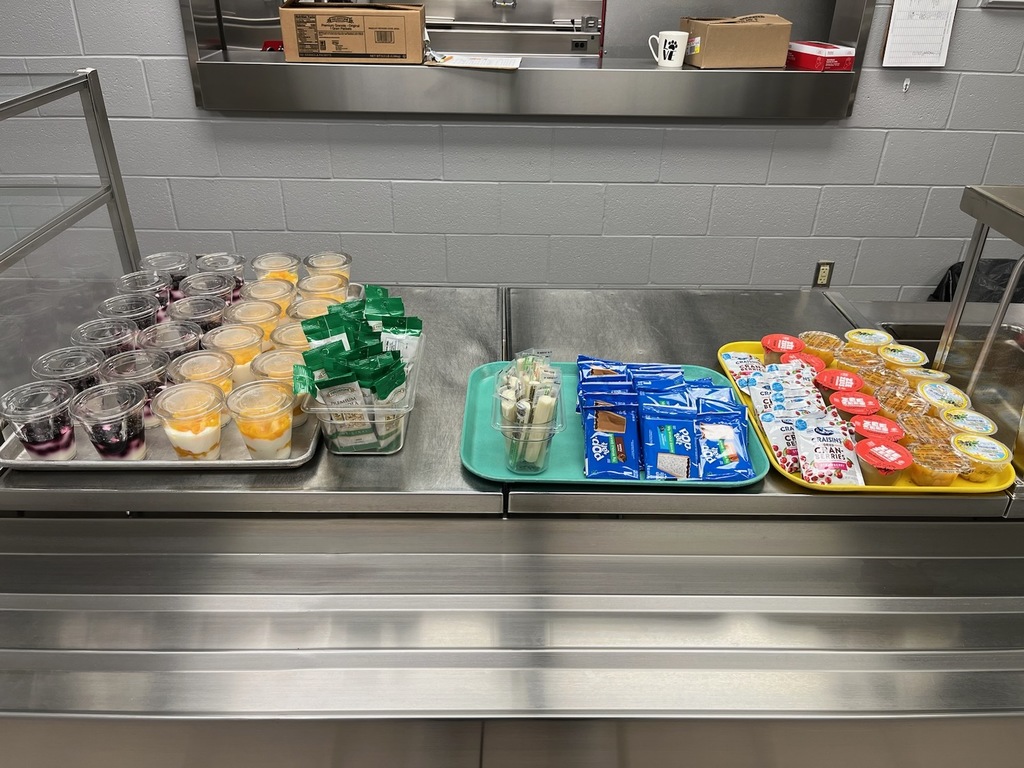 Earlier this month Coesse and Northern Heights fourth graders hosted the Indy 500 educational program. The students visited six different hands-on stations. The stations included math of the 500, history and traditions, careers at the 500, driver gear, all about the flags, and the science of an Indy car. The students learned a lot and had a great time!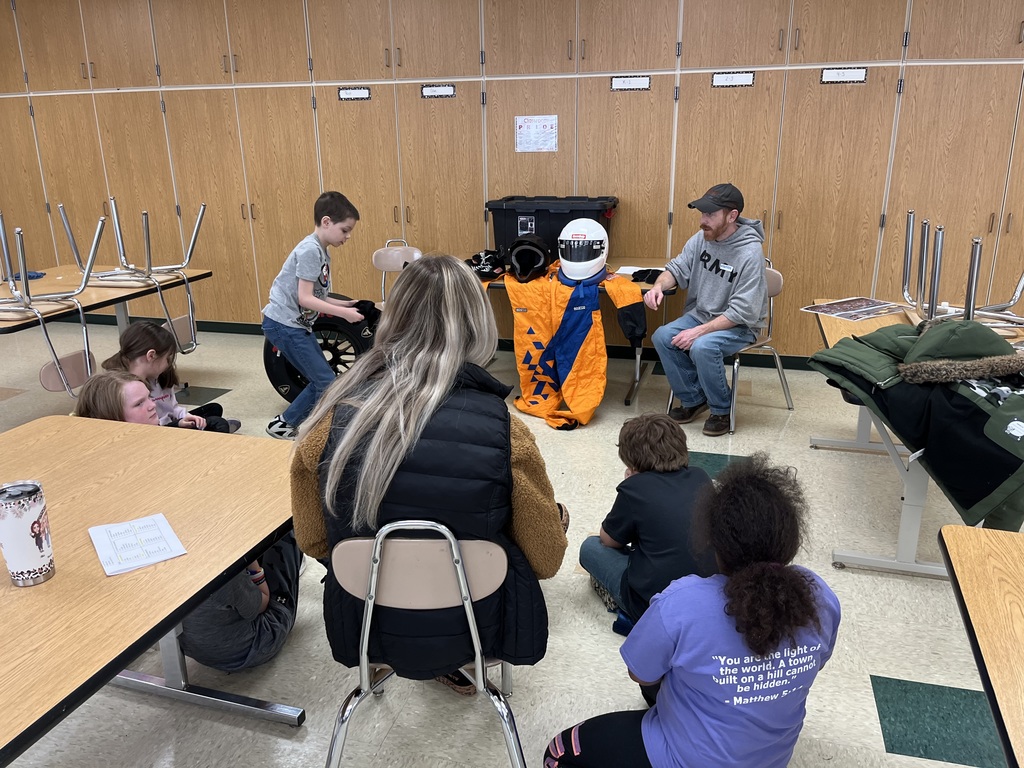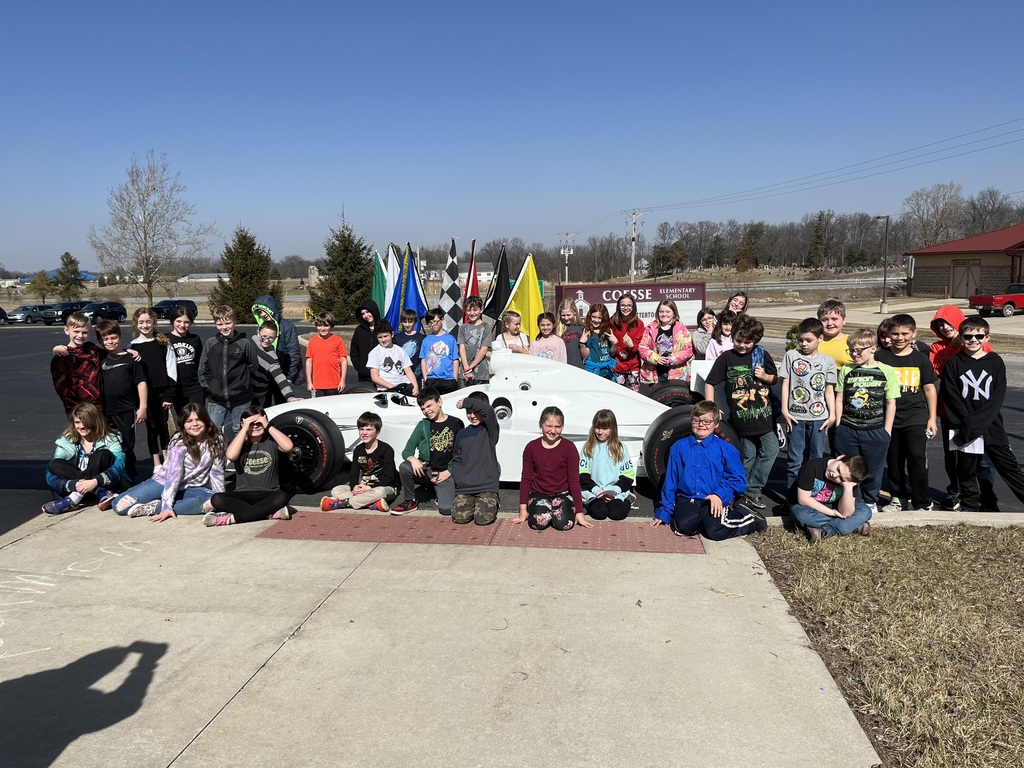 Peabody Public Library will now provide cards to any WCCS student! The library has many print and digital services to help students of all ages with their learning, projects, and more. Visit the library to learn more!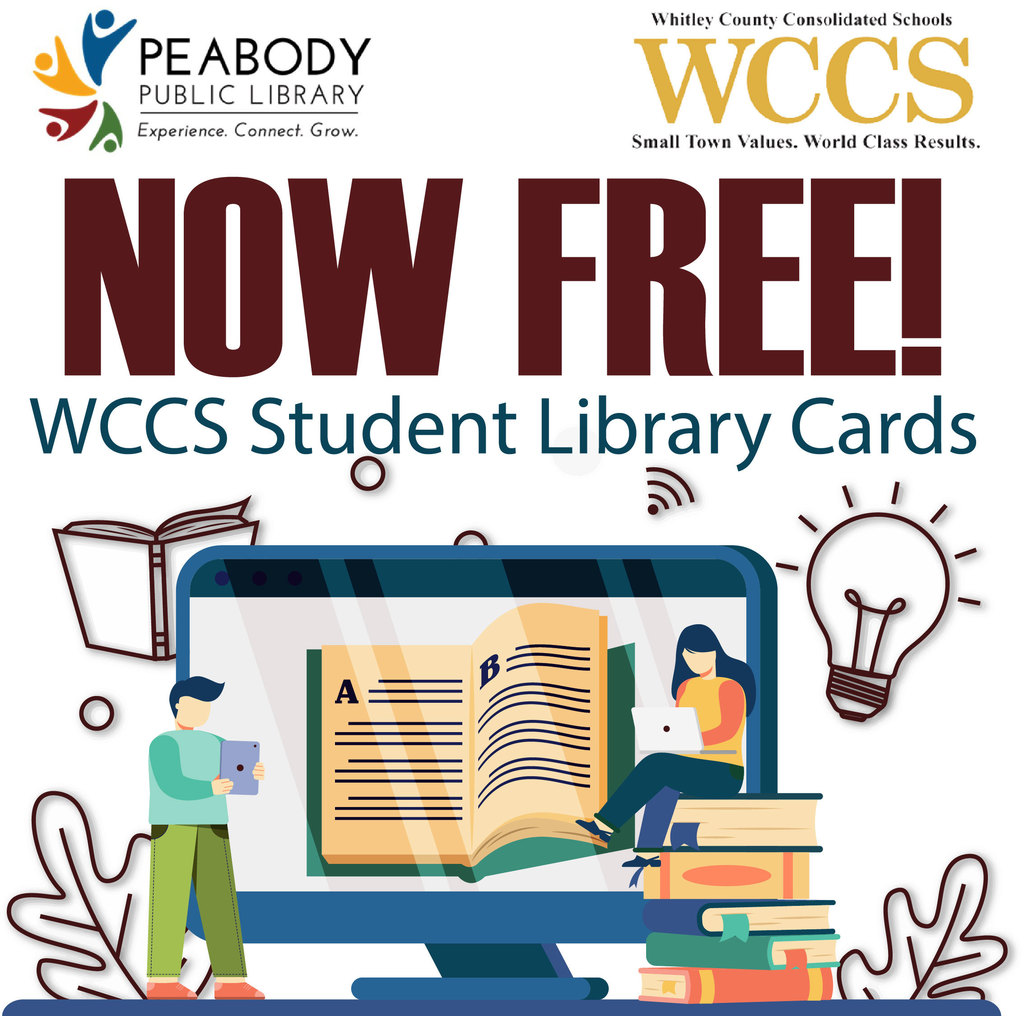 WCCS is looking for substitute teachers. The substitute leads the class when the teacher needs to be out of the classroom and engages with our students. We believe our students are the greatest at WCCS. Apply to be a substitute to help build world-class results.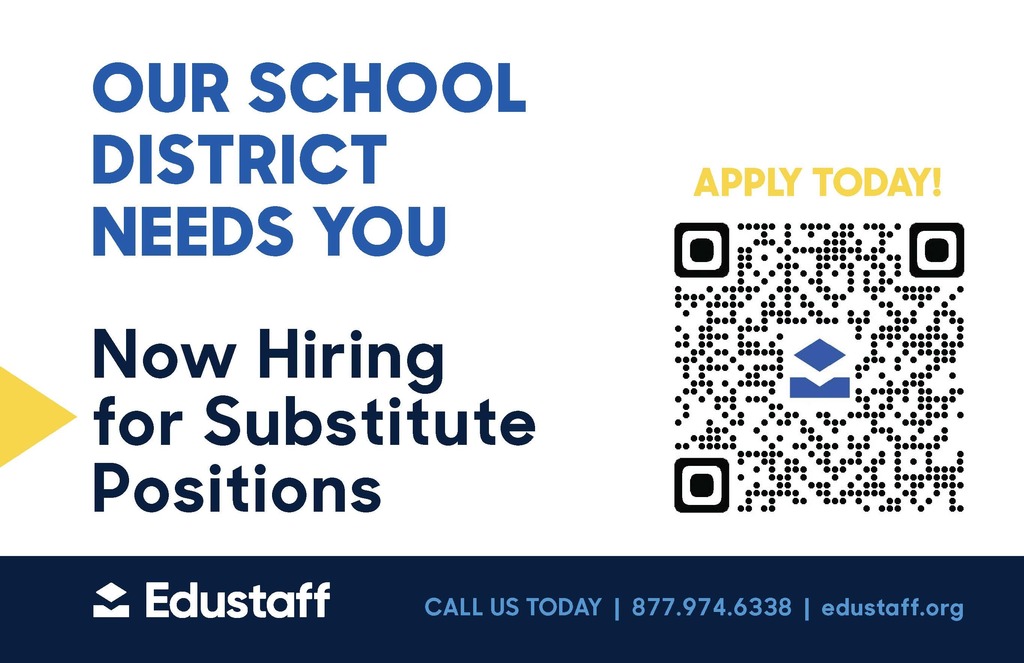 To promote a safe school environment, we want our students, parents/guardians, staff and community to be aware of "See Something. Say Something." Anyone in our WCCS community who hears or sees activity are encouraged to report it to a WCCS staff/faculty or on wccsonline.com. The tip line is anonymous.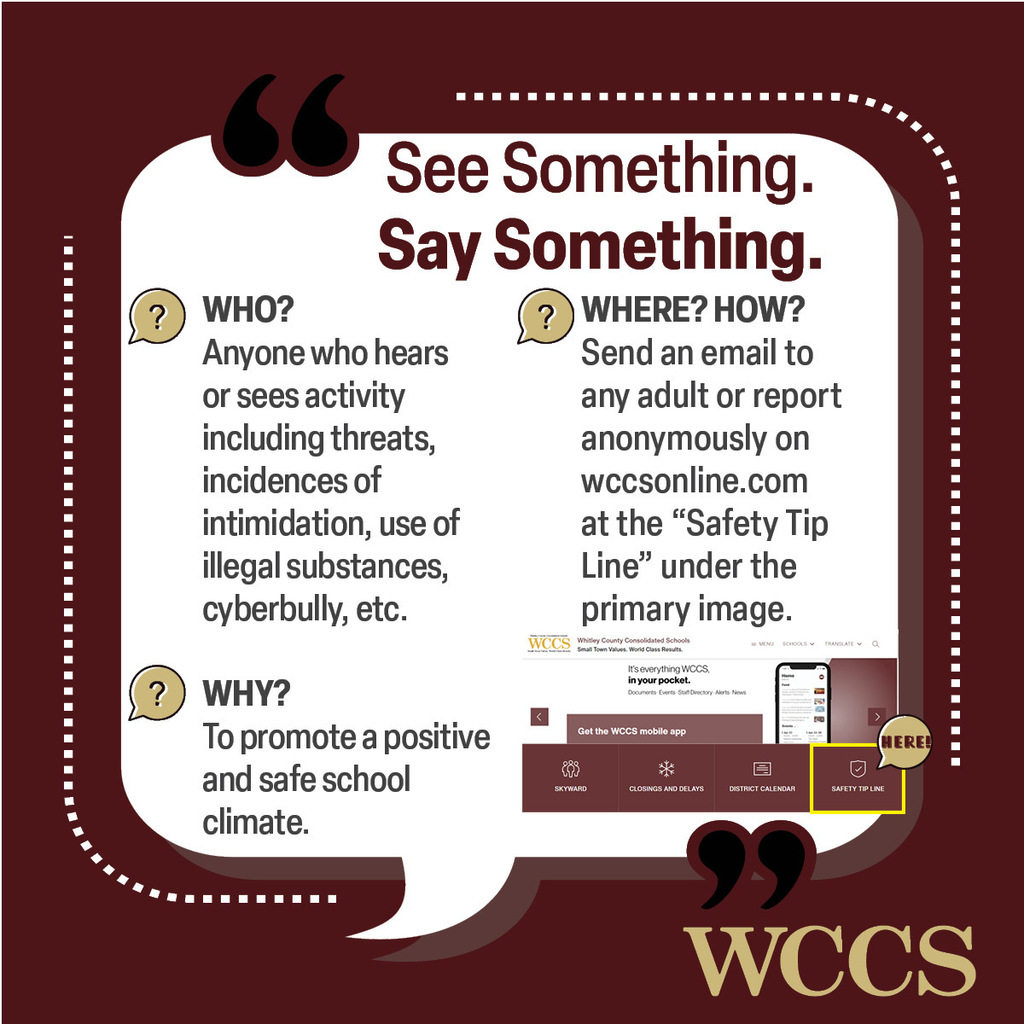 Today is Bus Driver Appreciation Day! WCCS is thankful for our bus drivers who safely transport kids to and from school, sporting events, extracurricular, field trips and so much more!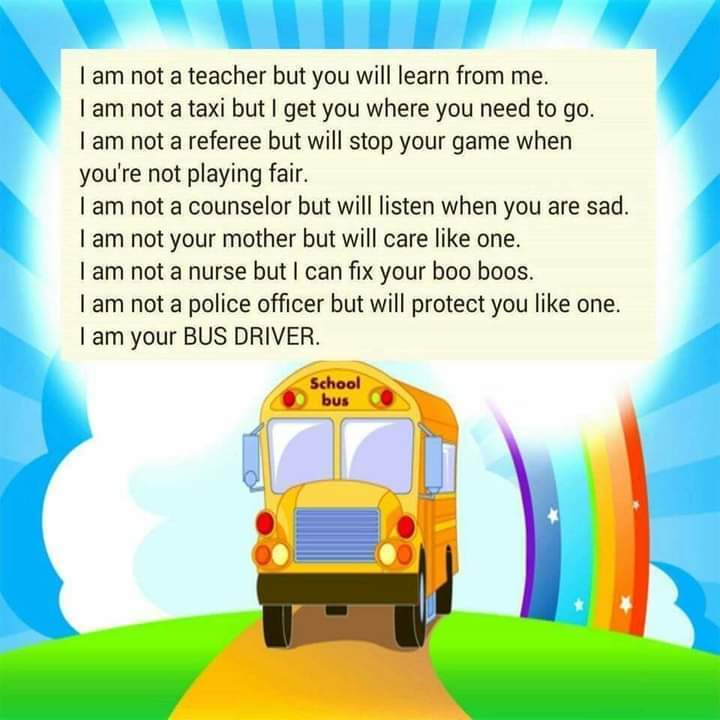 Kindergarten Round-Up is scheduled for March 2, 2023. Connect with your local elementary today to schedule your round-up time!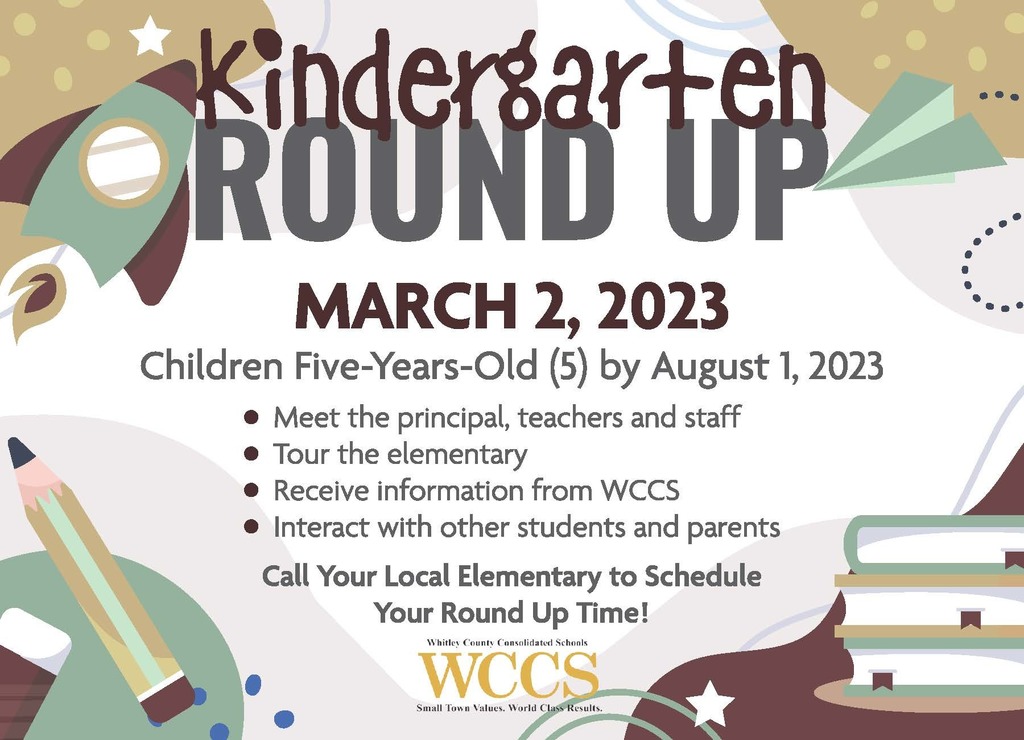 All Skyward SMS 2.0 systems will be down beginning Friday, February 17th at 6:00 p.m. and continuing until 7:00 p.m. Saturday, February 18th, while ISCorp is installing the February 2023 Release. During this time, you should not be making payments via the eFunds site, either. Payments made while Skyward is offline will not be processed.

On December 23, 2022, all WCCS offices are closed due to extreme weather conditions. All building phone lines are being monitored and calls will be returned in the order received.

Whitley County Consolidated Schools is currently experiencing an internet outage. Please be aware that this does affect our phones as well. Our service provider is working diligently to remedy the situation.

10/31/22: Due to fog, WCCS is under a 2 hour delay today

10/18/22: WCCS will be on a 2 hour delay today. Because of the snow and ice, there are a lot of fallen trees and limbs blocking the roadway north of Columbia City.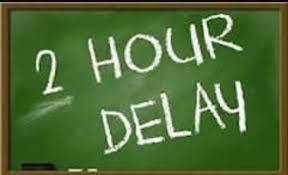 9/20/22: WCCS is a on 2-hour delay due to fog.
WCCS is on a 2-hour delay schedule due to fog.
9/14/22: WCCS is on a 2-hour delay due to fog.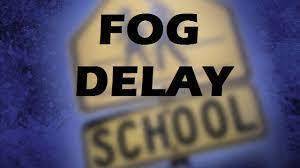 We have had a great start to the school year! Pictured below is a lunch that was served today to our elementary students. Our Middle School and High School students enjoyed the same selections, along with additional choices and a full salad bar! Everyone have a great weekend!
Check out the Technology Updates for the 22-23 School Year!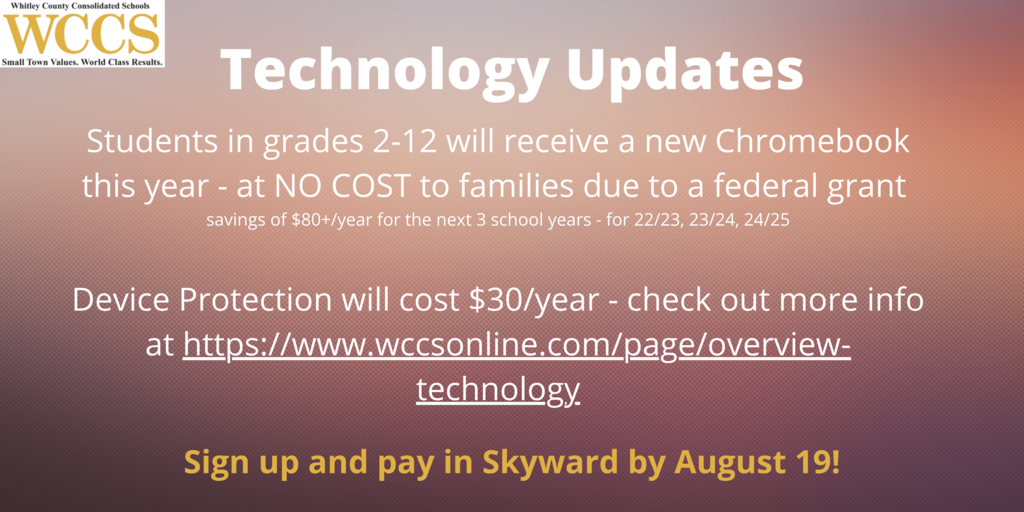 WCCS Online Registration is NOW OPEN!!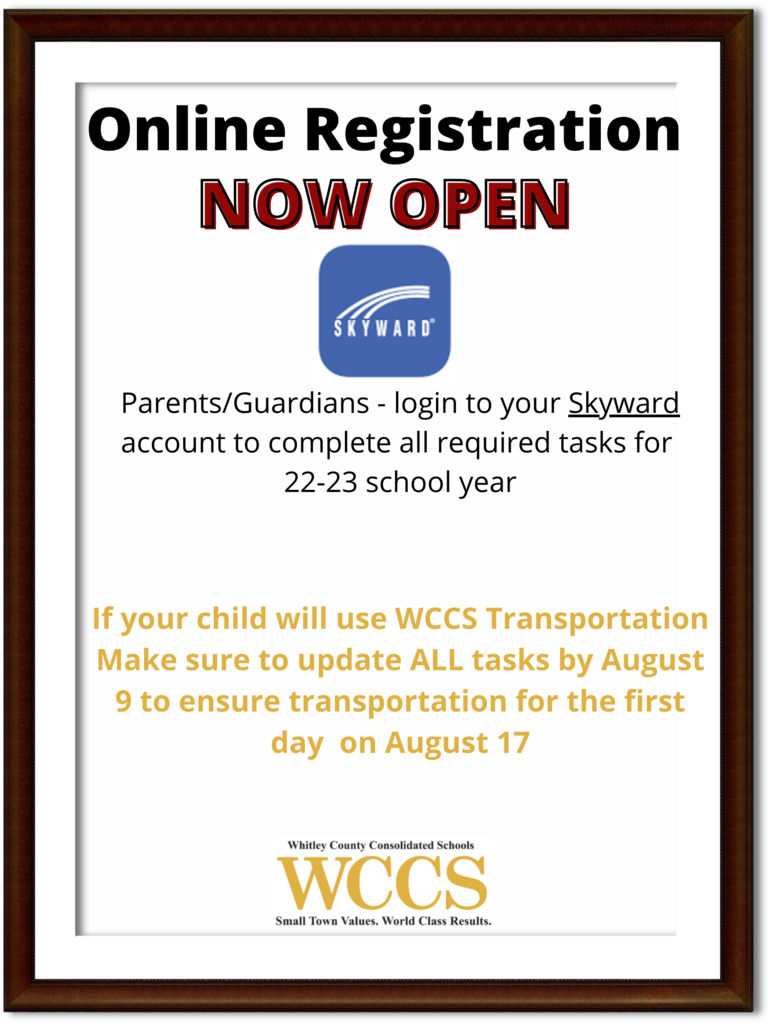 WCCS experiencing phone and internet outage.

Welcome to your new website for all things WCCS!