Are you a local business that would like to sponsor the ISMS 5K for 2023-2024 school year? Reach out to Mrs. Miller at
milleran@wccsonline.com
for more details!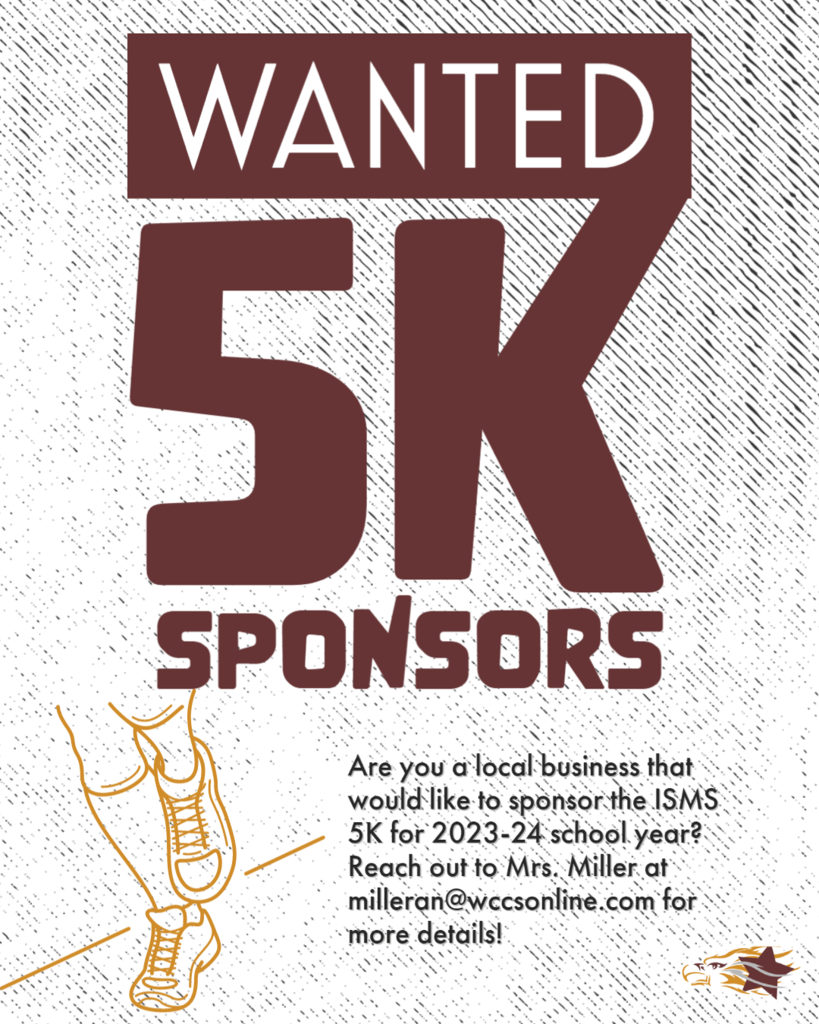 School will be in session on MONDAY, MARCH 20 due to the cancelation on Monday, January 23.
8th Grade: Signed course selection sheets are due tomorrow to the ISMS guidance counselors.
Reminder:  Introduction to Strength Training picks back up tomorrow morning, January 11, at 7:10 am. Be sure you have a permission slip turned in to participate.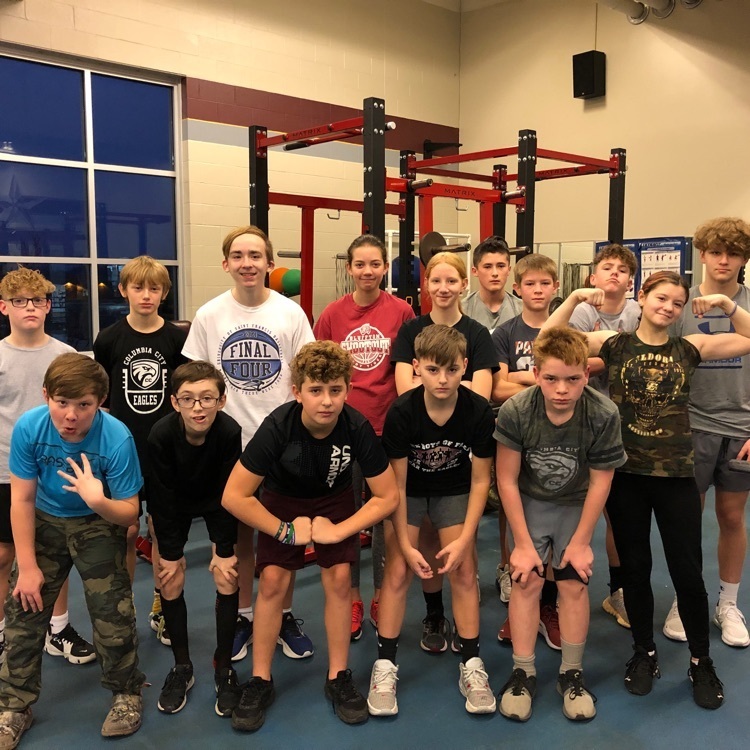 On December 23, 2022, all WCCS offices are closed due to extreme weather conditions. All building phone lines are being monitored and calls will be returned in the order received.
Stay warm ISMS!
ISMS is currently hiring for three full-time paraprofessional educators to work with our resource students.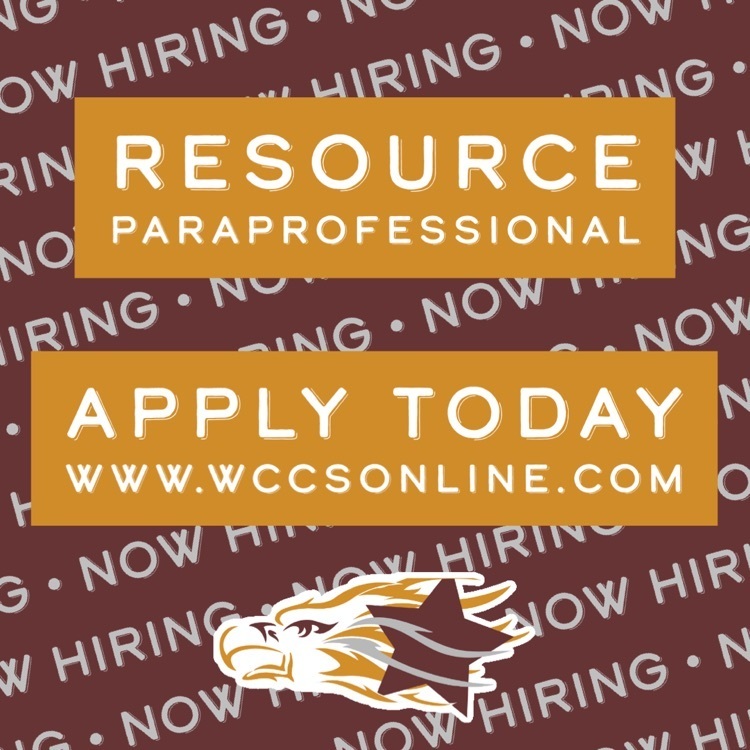 Save the dates...
It's the last week before Christmas Break, here are final spirit dress up days.
The grading period ends on Thursday, December 22. Report cards will be emailed out on Friday, December 23.
Members of the ISMS student council were bell ringers this weekend for the Salvation Army.
Here are this week's 12 days before Christmas Break spirit days.
The 12 days before Christmas Break starts this Wednesday. Join in the fun by dressing up for the spirit days each week.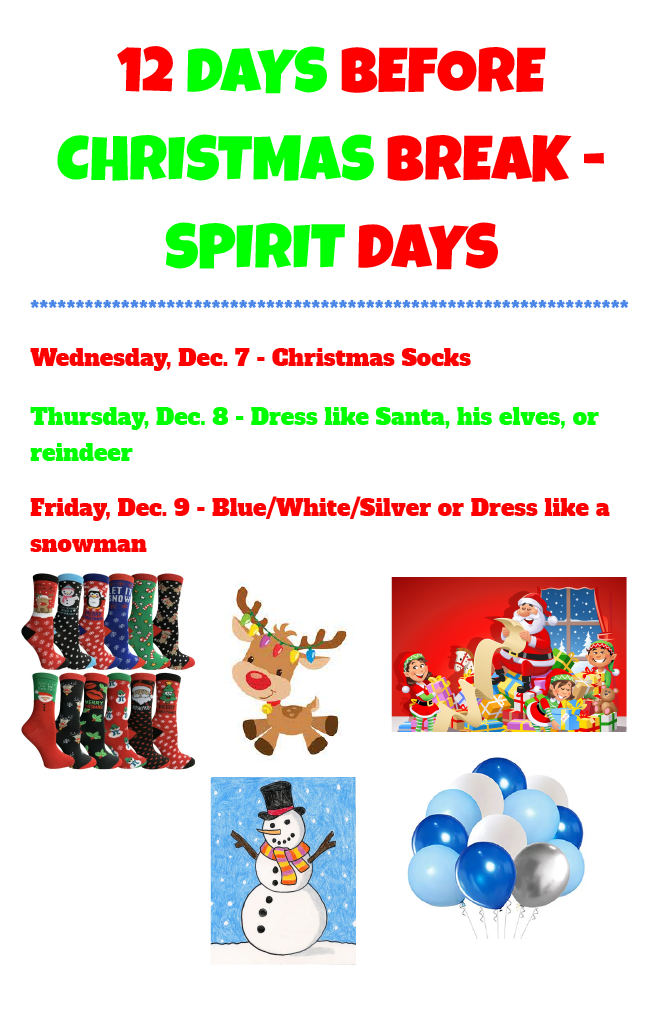 The ISMS Winter Dance will be Friday, December 9 from 6:30 - 8:30 p.m.
From the staff of ISMS, have a wonderful Thanksgiving.
The 8th grade had the opportunity to learn more about American Revolution Era culture, clothing, and weaponry with Mr. Mark Parker.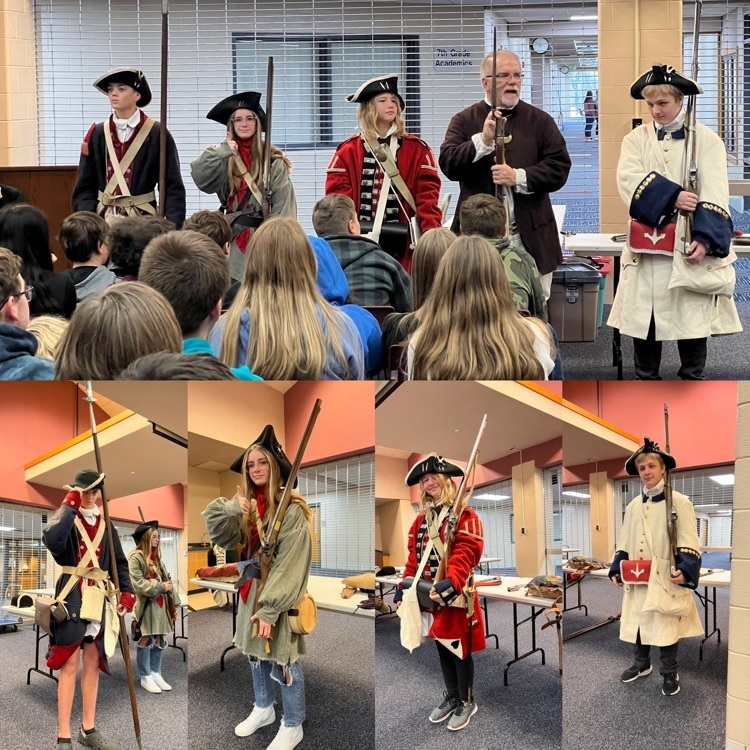 ISMS choir students sang for the WCCS School Board meeting tonight.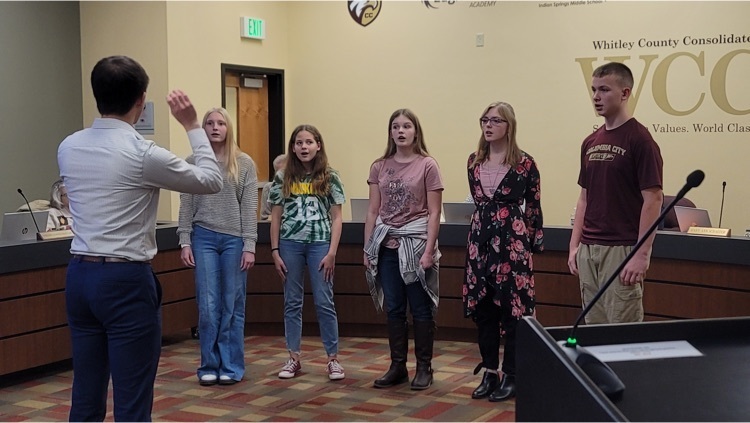 There will be an early dismissal on Tuesday, November 22. ISMS car riders will be let out at 1:55 p.m. and bus riders at 2:00 p.m. Thanksgiving Break is Wednesday, November 23 through Friday, November 25. There is no school on those days.
Sixth grade teachers warming up for the staff versus students kickball game!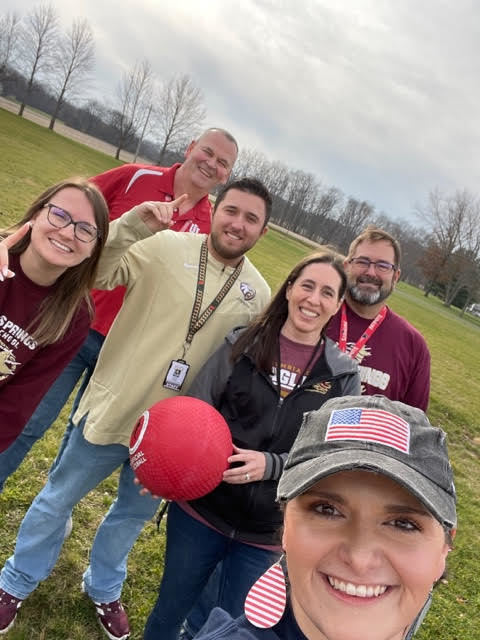 Whitley County Consolidated Schools is currently experiencing an internet outage. Please be aware that this does affect our phones as well. Our service provider is working diligently to remedy the situation.