As of 9:10 PM today, internet and phone service has been restored to WCCS. We appreciate your patience.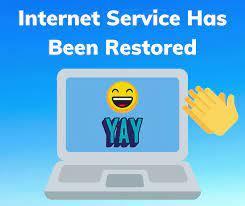 "Summer afternoon — summer afternoon; to me, those have always been the two most beautiful words in the English language." – Henry James
The 6th Grade Stars say welcome to summer!
Yesterday the ISMS Student Council made donations to four community organizations that offer support to our ISMS and WCCS families: The Center for Whitley County Youth, Mission 25, Miami Village Community Center, and The Salvation Army of Whitley County.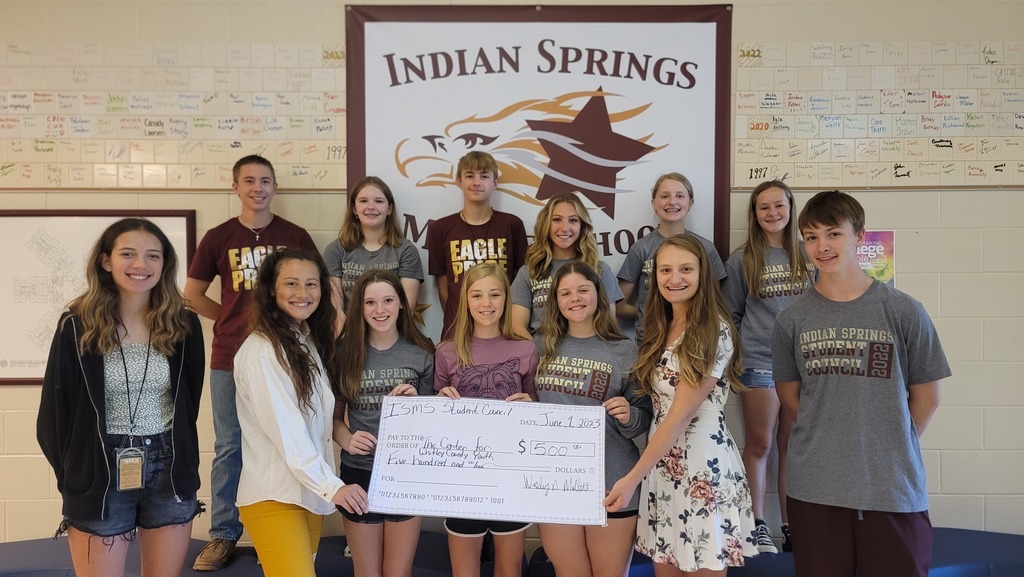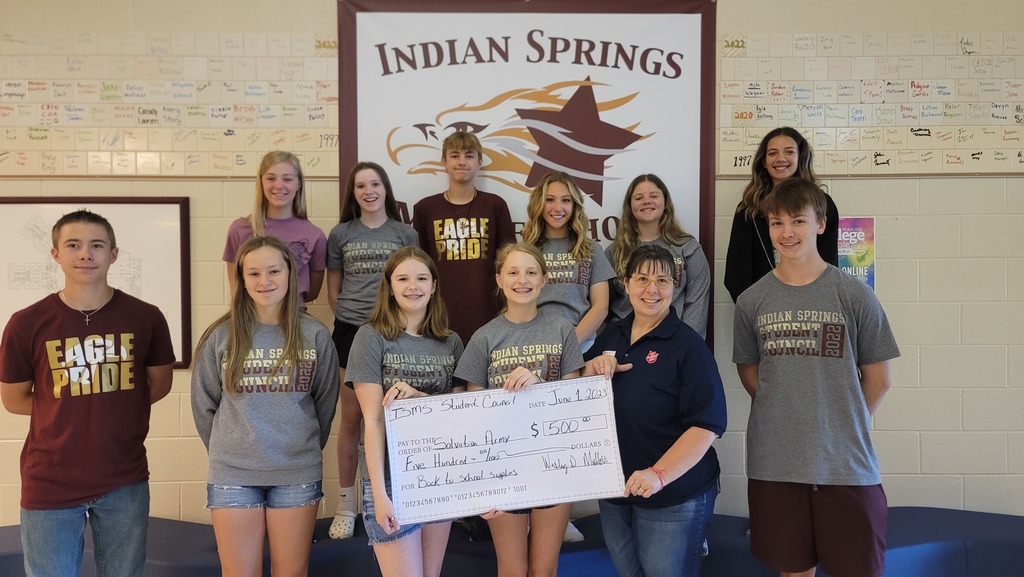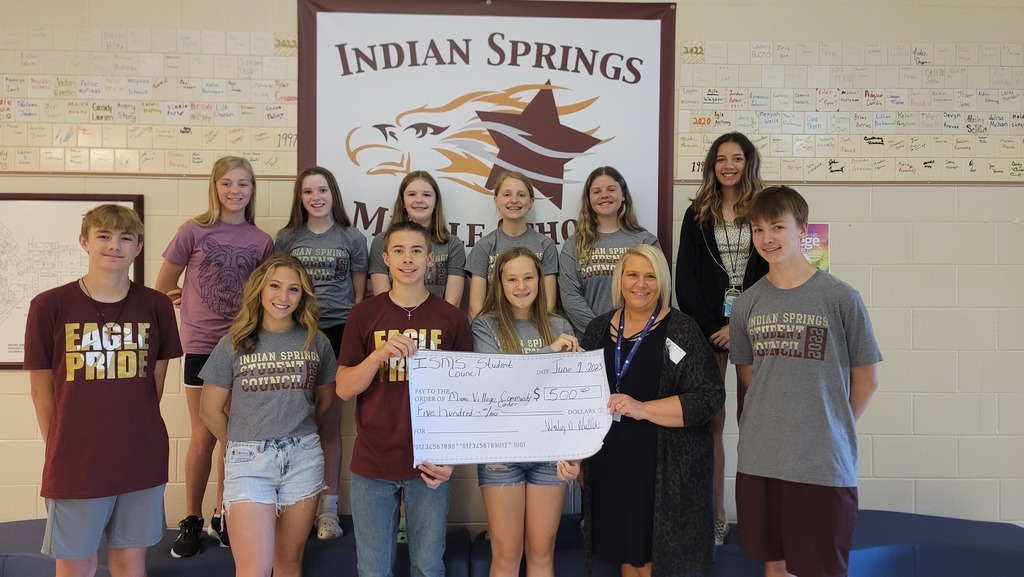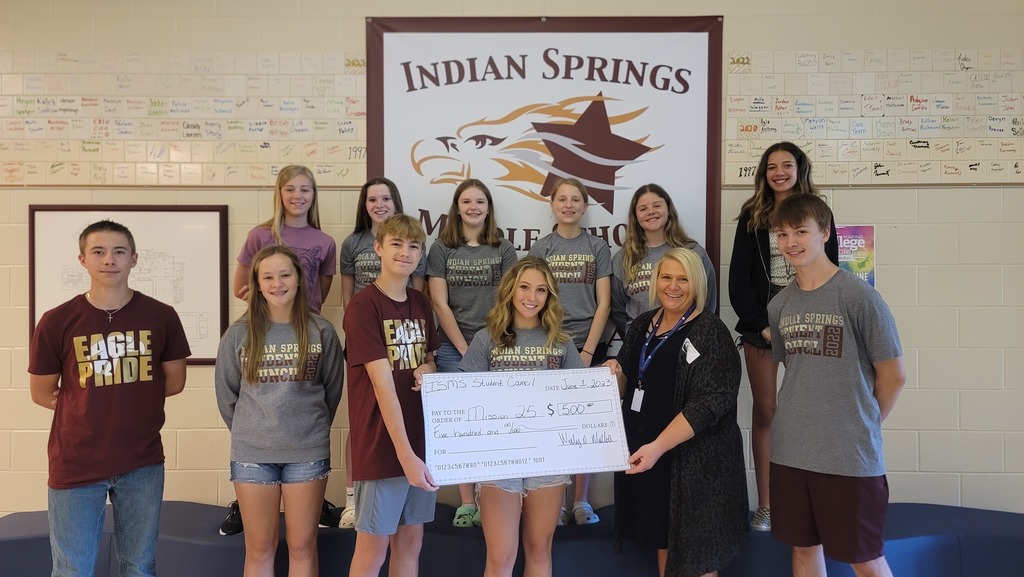 6th grade Scientists completed their final engineering design challenge of the year building, testing and making improvements to their balloon cars. It was great to see how many incredible problem solvers have developed out of this amazing group of students. The future is bright for this class of 2029.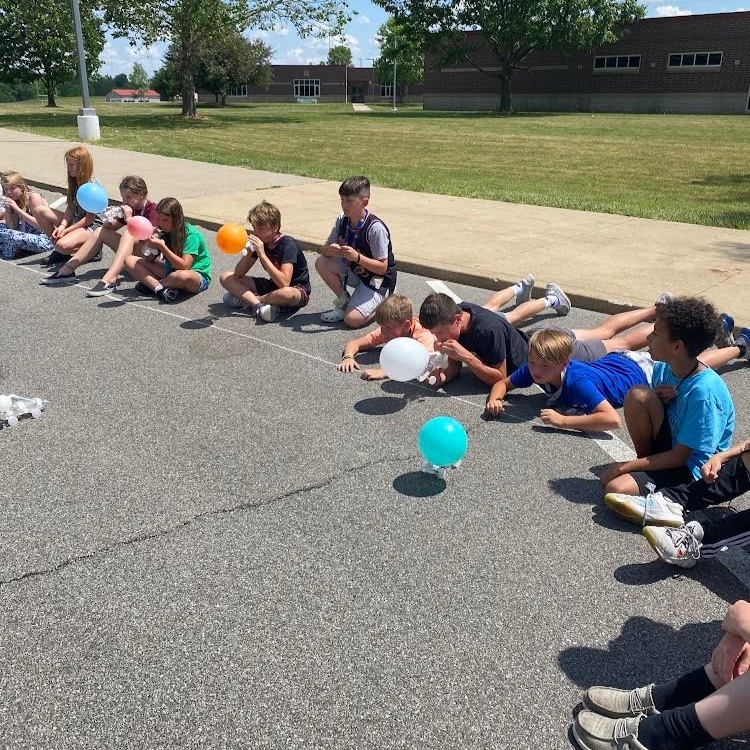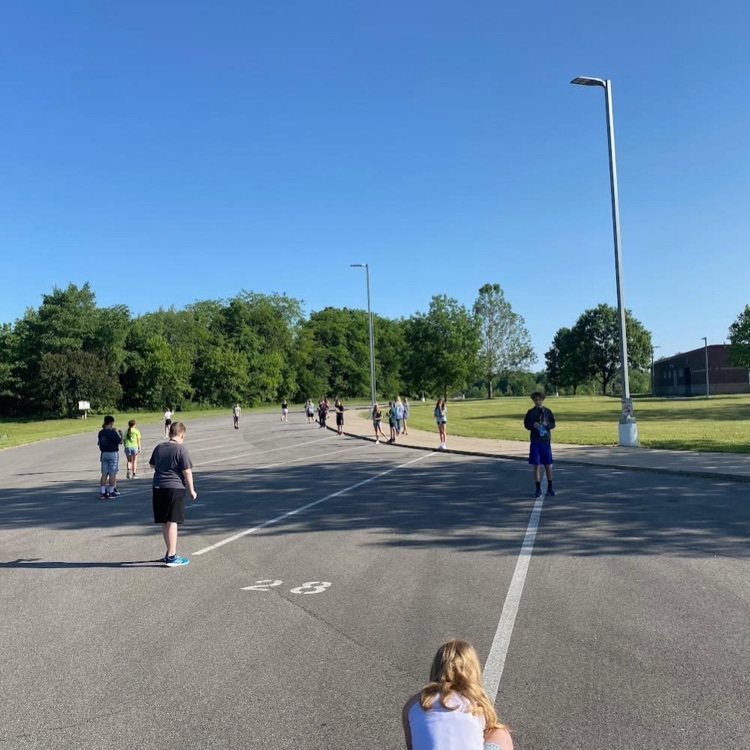 Last week 6th grade scientists researched famous historical scientists and made biography cubes to share their learning collaboratively with their classmates.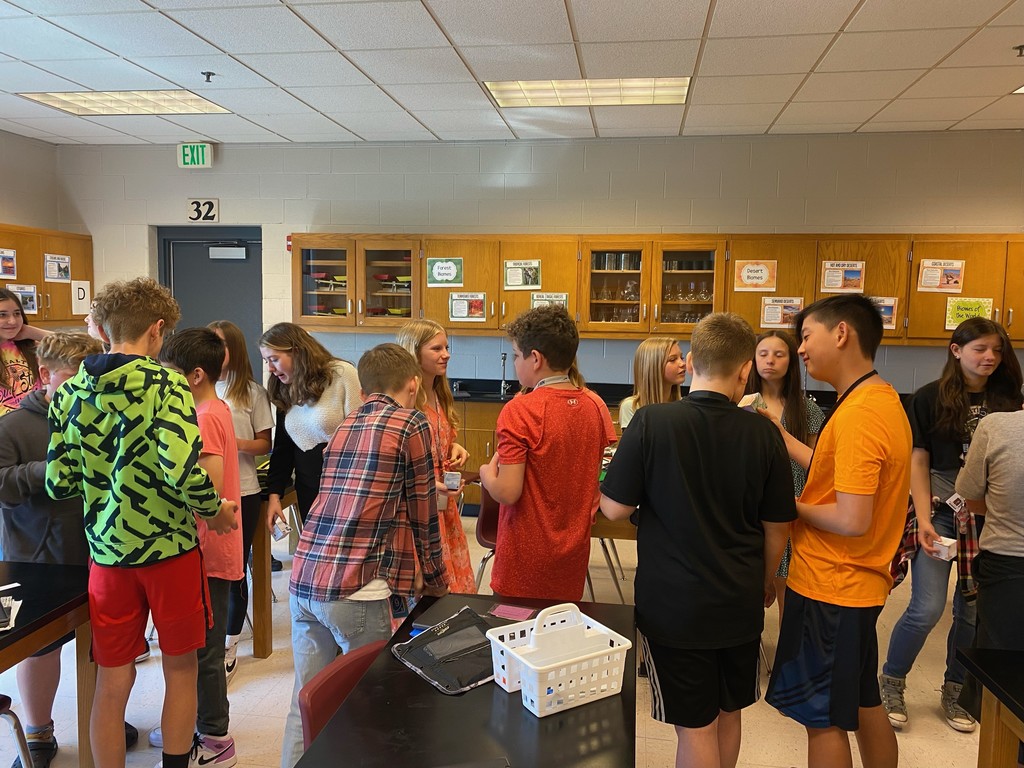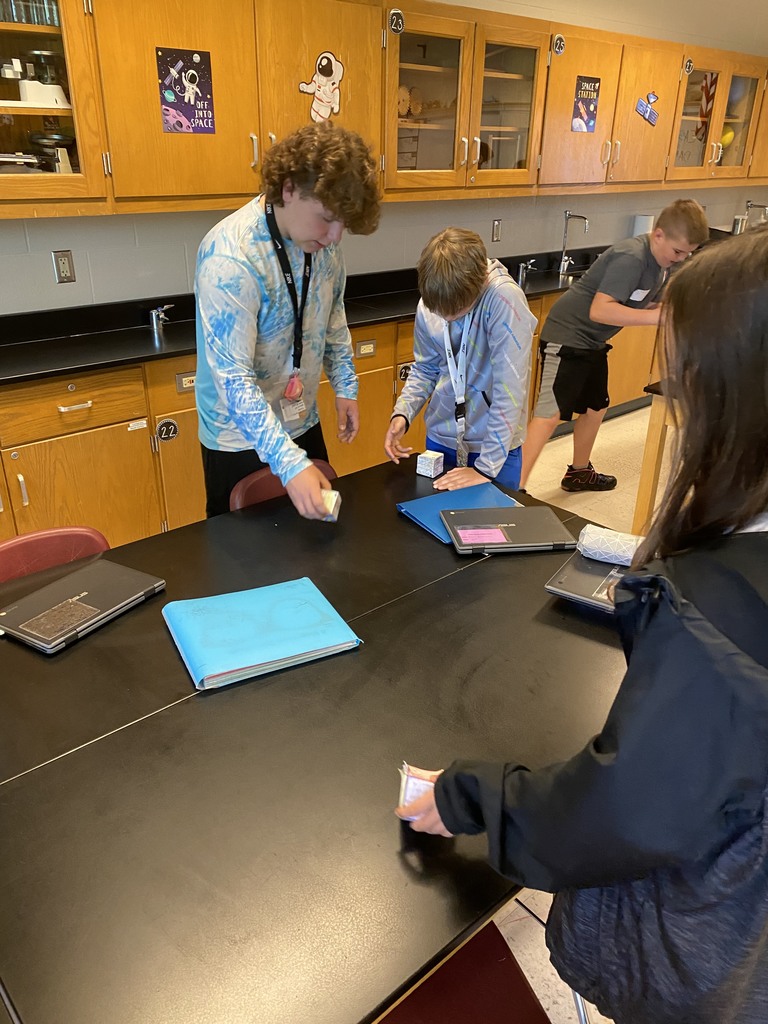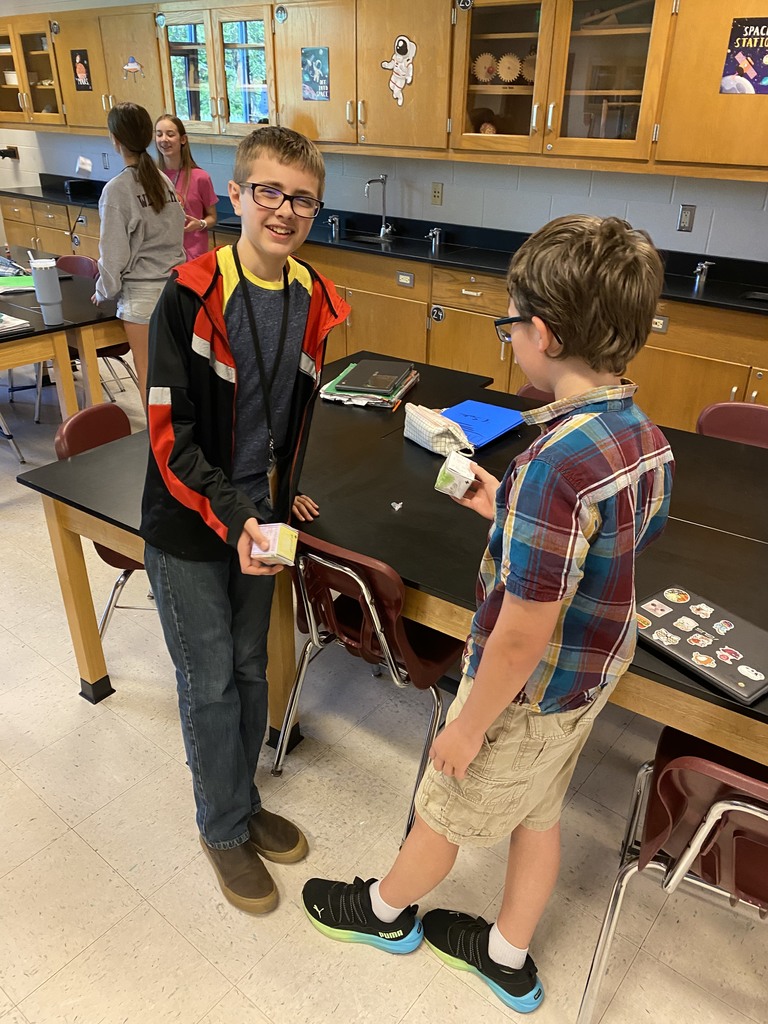 Library books were due last Tuesday. If your student has a stray book hiding in their locker or bedroom, please have them drop it off to Mrs. McKinney in the media center. Thank you!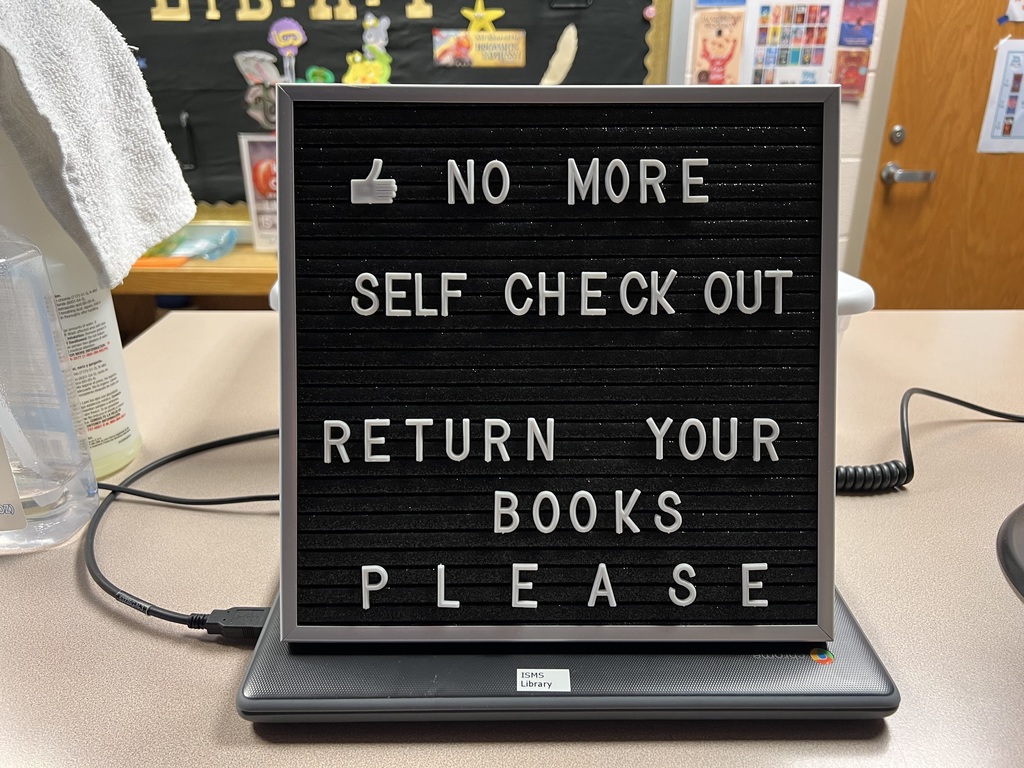 The last student day is currently scheduled for Friday, June 2.
Hello 5th Grade Parents! An email was sent out on 5/9 for families to sign-up for band and choir next year. This form needs to be filled out by Tomorrow, May 19th for students to join these classes. NOTE: Band fittings have been rescheduled for the fall and those dates and information will be sent out to families in the coming weeks.
6th grade scientists made a big impact on the ecosystem of the ISMS nature trail. They pull up 8 full trash bags of the invasive garlic mustard which will allow our native plants to thrive. They are now ready to tackle this invasive species in their own back yard.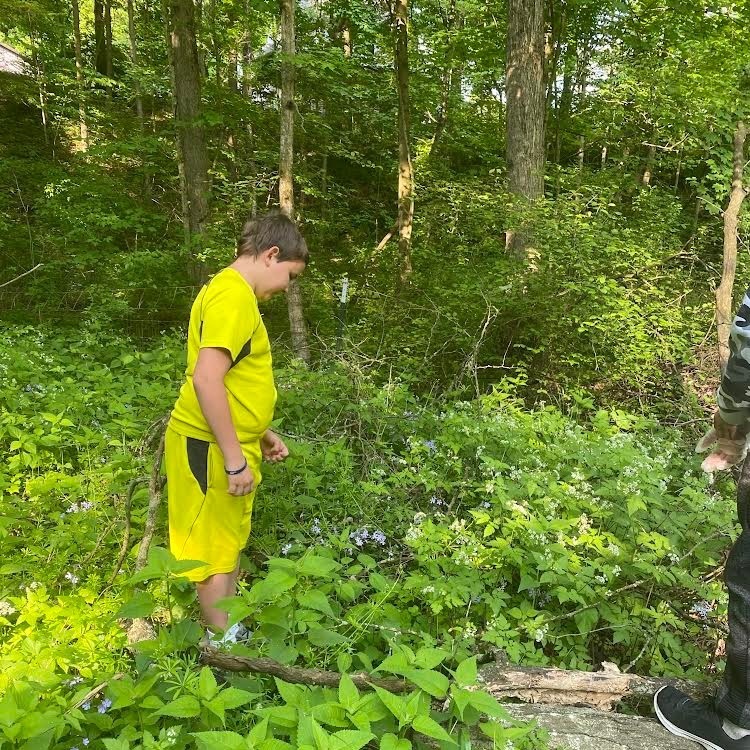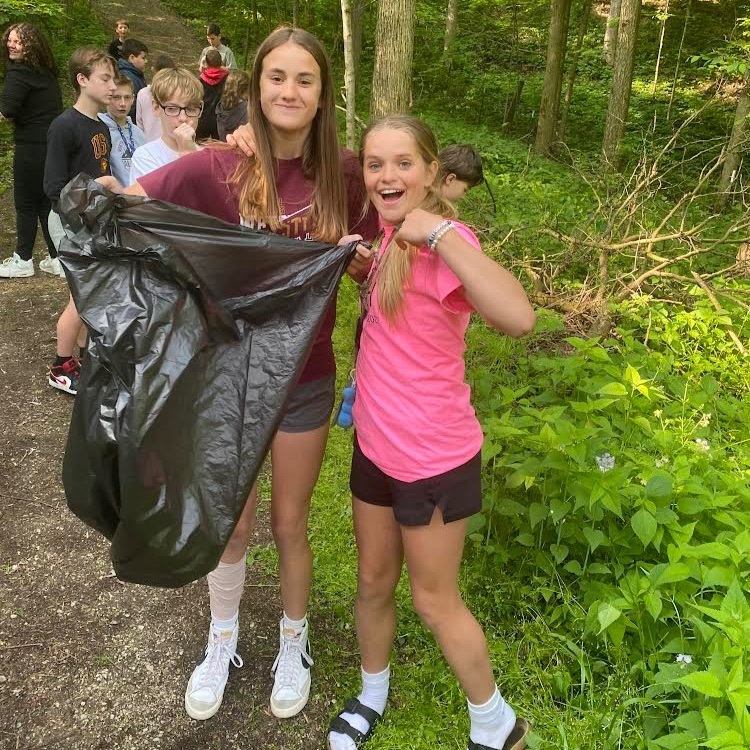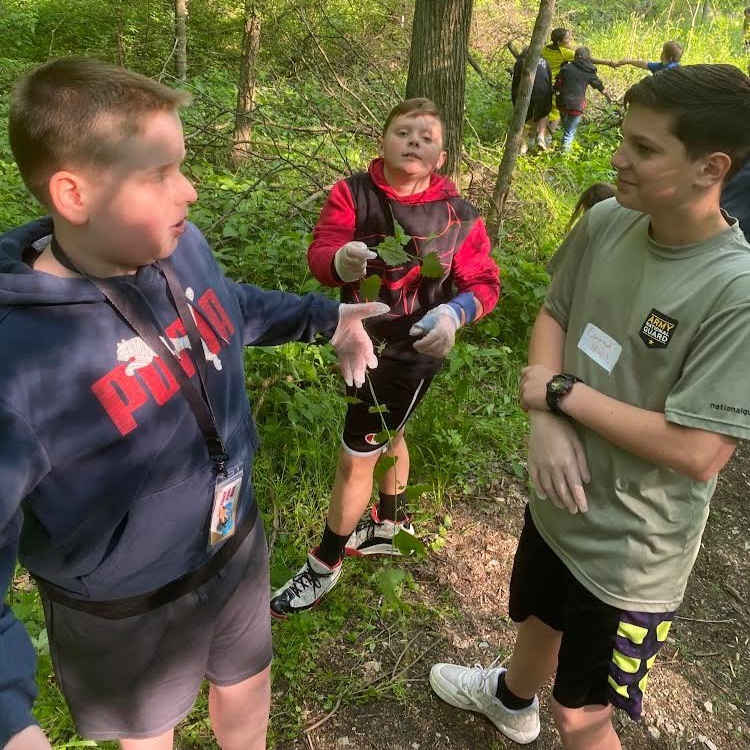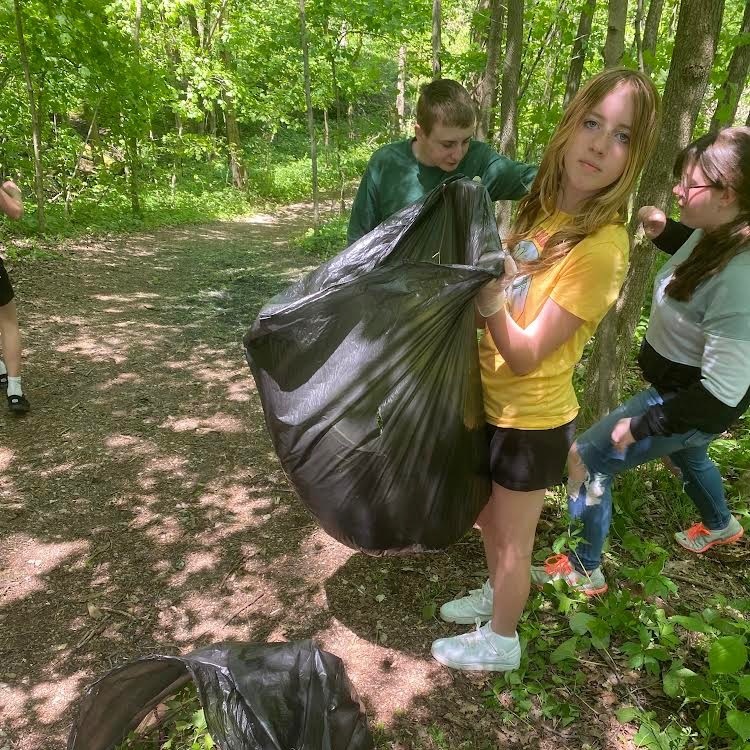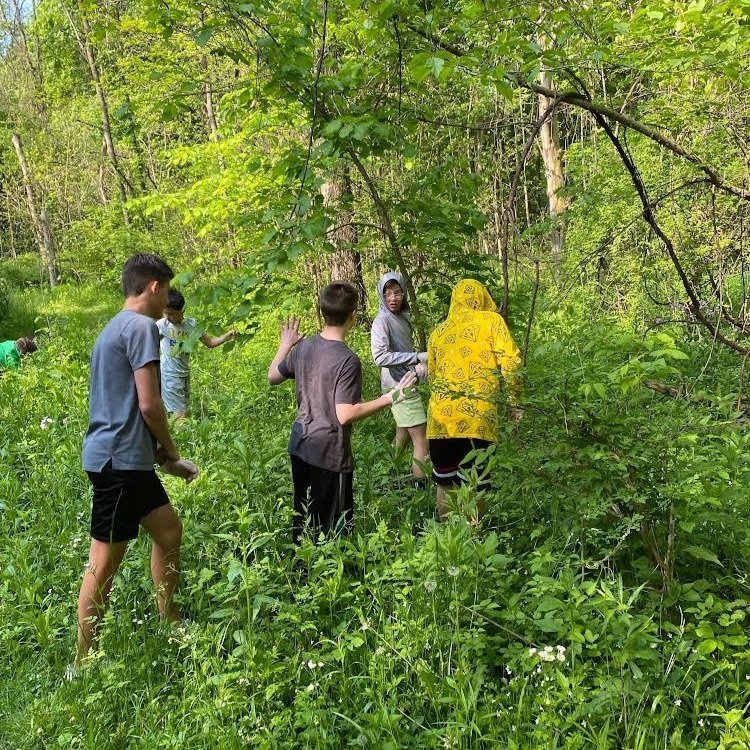 During related arts classes today, students walked to CCHS to see the different bands and choirs perform.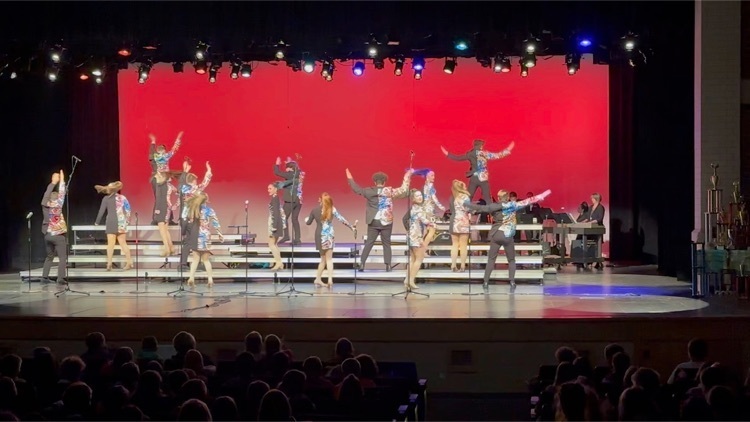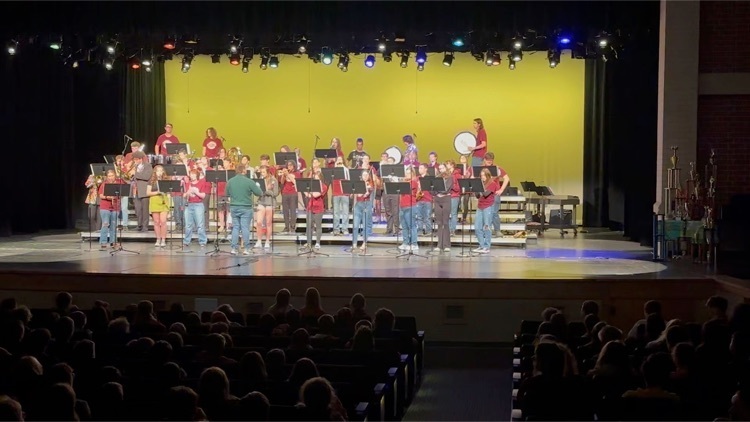 Today was the last trip to the Whitley County Historical Museum for the 8th grade social studies classes. It was P4's turn. Thank you so much to the museum staff and all of the parents who chaperoned, and Deanna our bus driver for making our visits this week possible.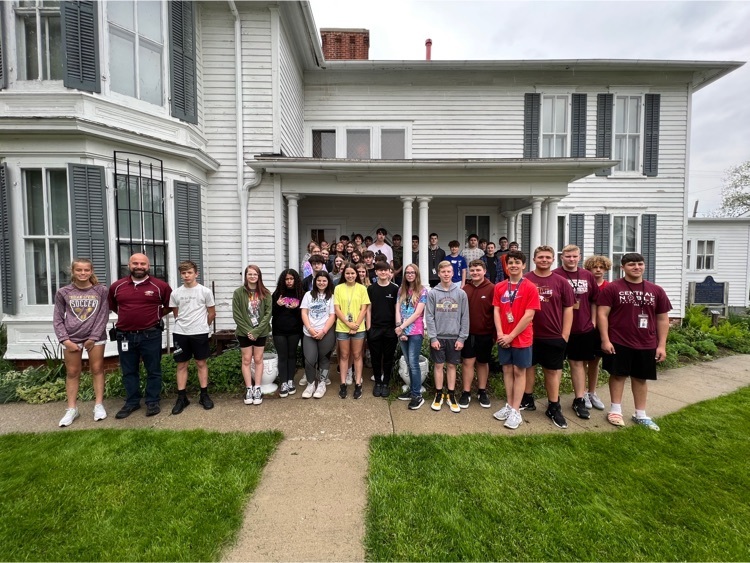 Registration is open for the 2023-2024 school year in Skyward. Remember to opt-in for transportation from WCCS! Registration will close on May 31. 2023.
The staff at ISMS has been shown lots of love and appreciation this week during Teacher Appreciation Week! Student Council hung banners of appreciation in each wing, they brought in food trucks on Tuesday and delivered "room service" to staff on Friday morning. The school board sent in cookies. They were treated to Tom's Coffee Truck on Wednesday, compliments of Ruoff Mortgage. Thursday we received fun sunglasses, Brewha Coffee and Rise 'n Roll donuts compliments of Bailey & Wood Home Lenders and Orizon Real Estate- Darlene Nelson.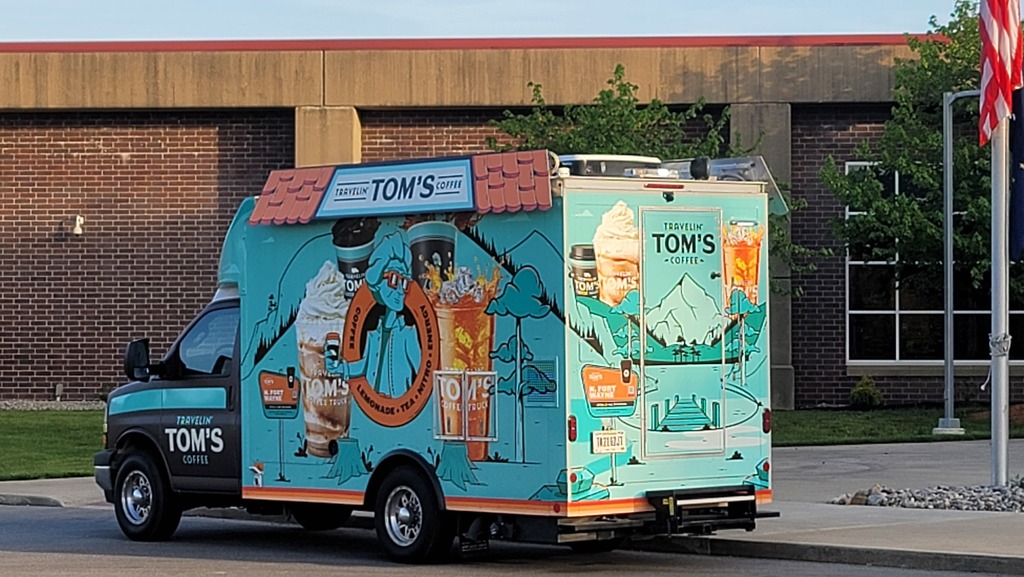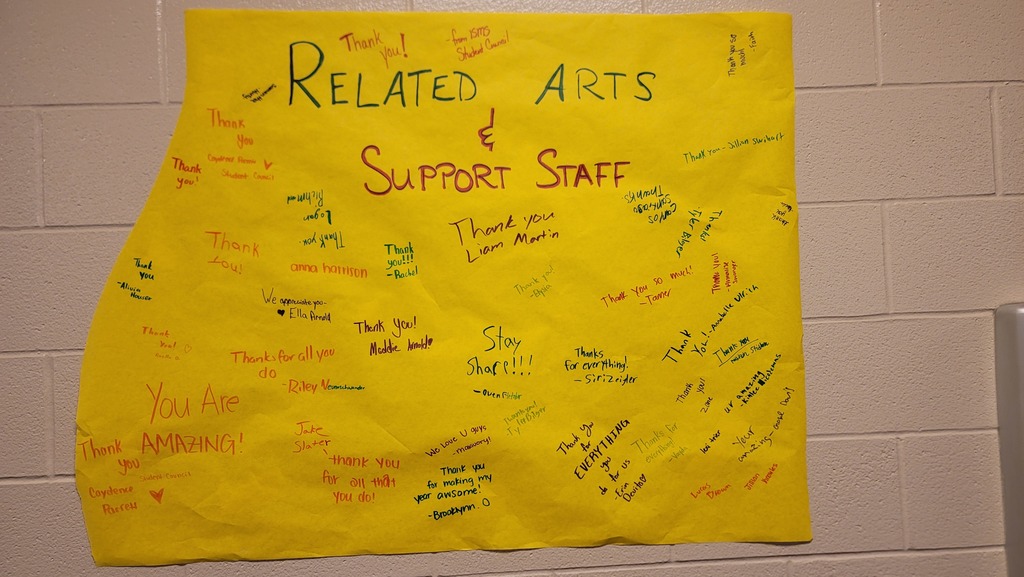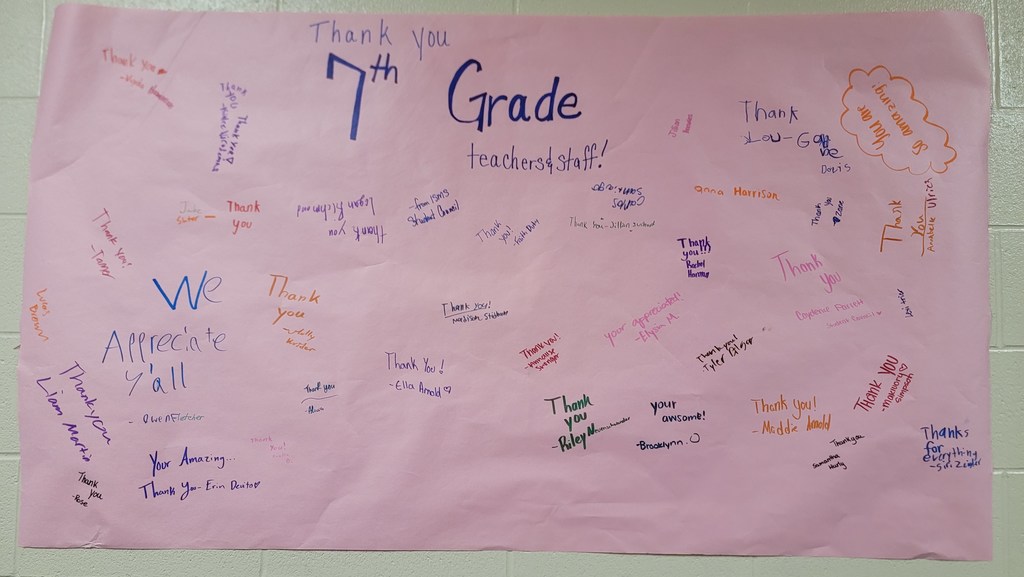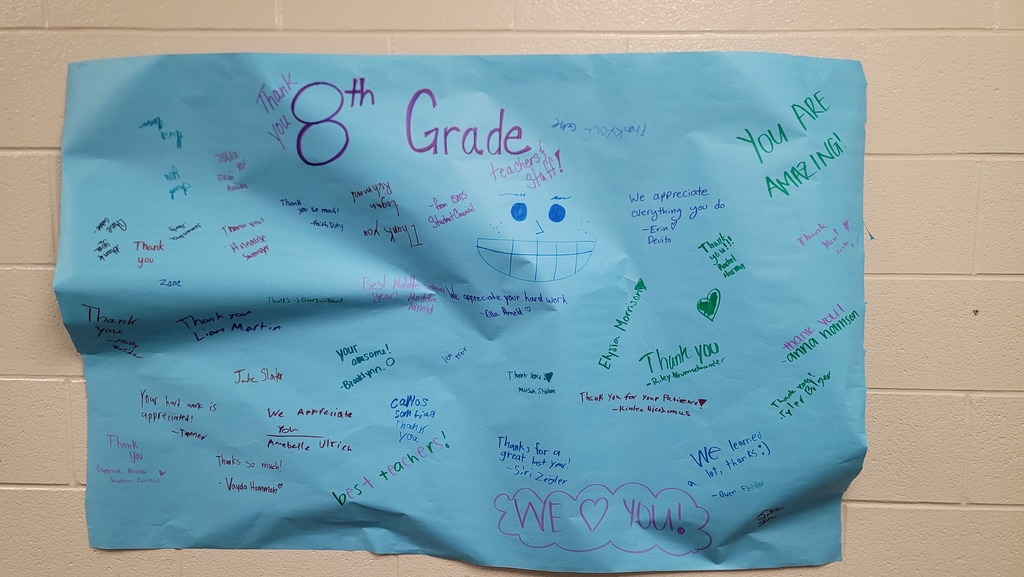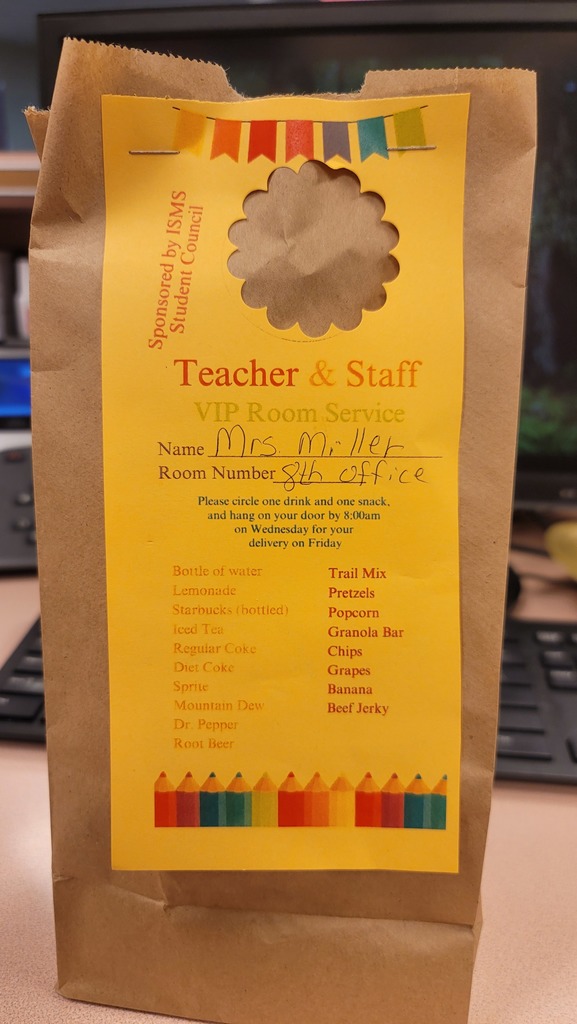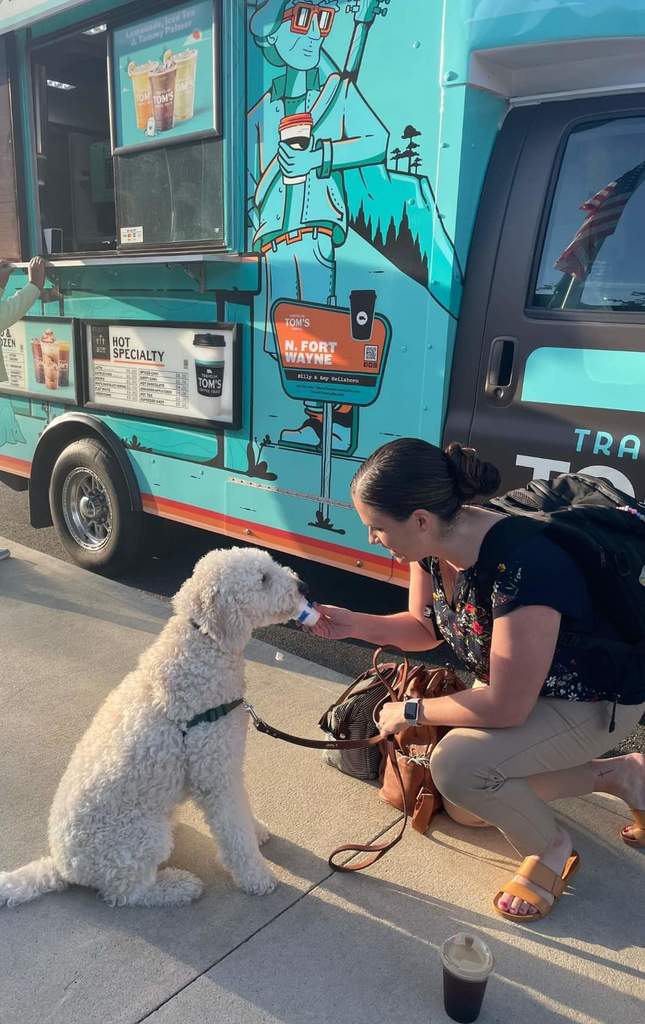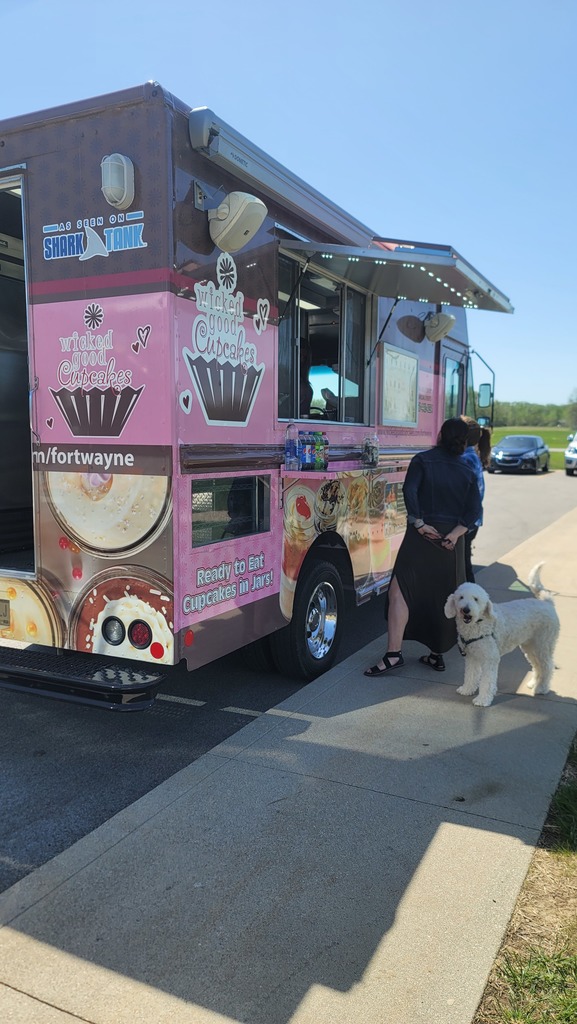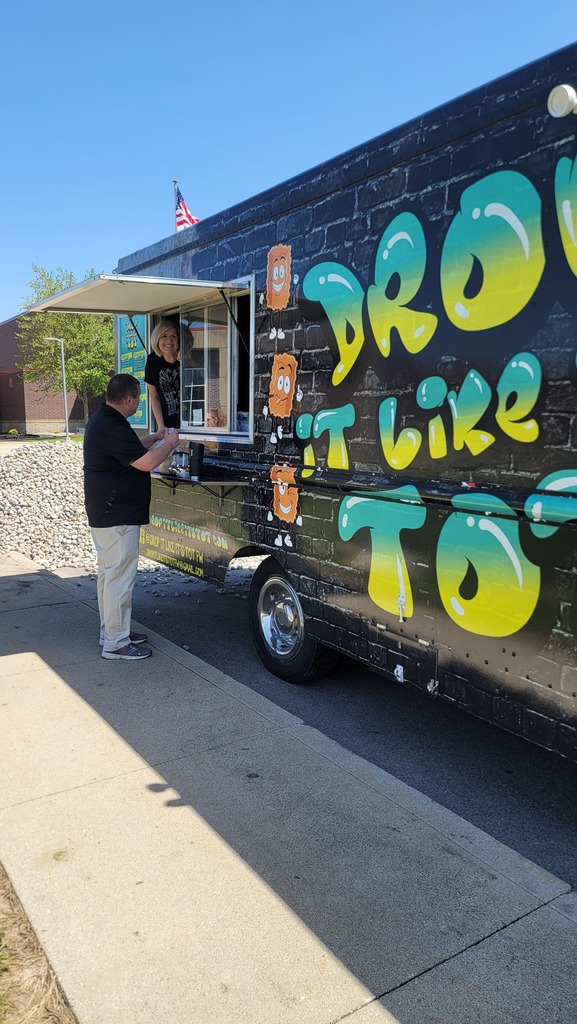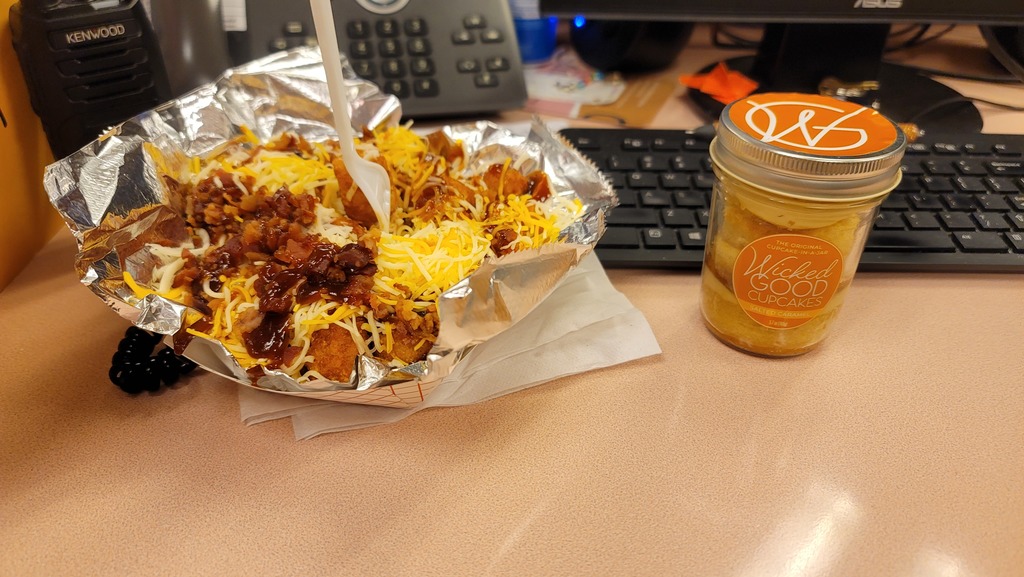 Registration is open for the 2023-2024 school year. Remember to opt-in for transportation from WCCS! Registration will close on May 31. 2023, and can be accessed through Skyward.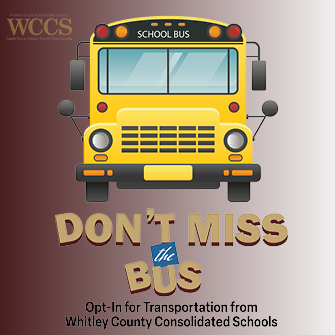 The Whitley County Historical Museum welcomed the P6 8th grade social studies classes.
Tonight was the ISMS spring band concert.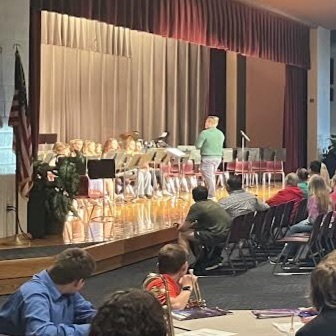 The band instrument fittings for this Wednesday have been cancelled and will be rescheduled for a date in the fall.
Today was the 8th grade P7 social studies classes turn to visit the Whitley County Historical Museum.